Sep 26, 2023 - Sep 27, 2023
Charlotte , North Carolina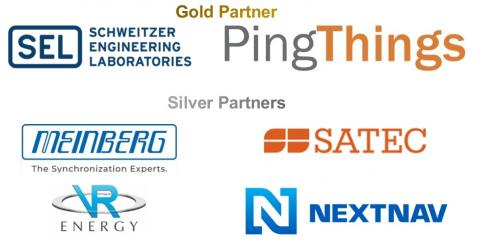 The North American Synchrophasor Initiative (NASPI) Work Group Hybrid Meeting and Vendor Show will be held in Charlotte, North Carolina, September 26 - 27, 2023, featuring invited speakers and technology partners demonstrating their latest offerings. You will hear presentations from companies and individuals who are using synchrophasor technology successfully to solve specific challenges and the lessons they learned along the way. Our distinguished keynote speaker is Dr. Damir Novosel, the president and founder of Quanta Technology.
Registration is open, please register now!  The registration fee will be $415 for regular attendees and $175 for students for both in-person and remote participation.
NASPI welcomes you to Charlotte, North Carolina. We are providing a link to a brochure that contains maps of EPRI's campus and the local area as well as a list of hotels, restaurants, and area attractions.
Hotel rates: EPRI has a negotiated rate for the first five hotels listed on page two of the brochure. If you have already secured a room at one of those hotels, please call the hotel and ask for the EPRI rate.
EPRI's address: 1300 W. WT Harris Blvd. Building 3, Charlotte, North Carolina.
Partners: If you are a vendor and would like to attend this meeting in person as a NASPI Partner, please review the Partnership Opportunity document. Determine what level of partnership you would like and make that selection during on the registration site. Additional attendees will be sent a code to register your additional attendees as noted in the partner document. Because of the very positive feedback the NASPI Leadership Team (LT) received with regards to the location of the partner tables in Tempe, we will be doing a similar setup in Charlotte where the Partner tables will be setup at the back of the main meeting room. All our partners will receive shipping instructions and setup/take down times, dates, and location at EPRI. If you have any additional questions, please email naspi@pnnl.gov.
Type
Workgroup (Work Group)