Apr 15, 2019 - Apr 17, 2019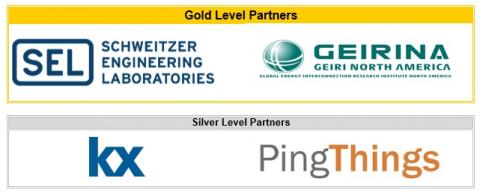 The North American SynchroPhasor Initiative (NASPI) Work Group meeting will be held in San Diego, California April 15-17, 2019. We invite members of the broad synchrophasor community to submit abstracts to be considered for presentation at the meeting.  We are particularly interested in receiving abstracts that showcase innovative and novel applications of synchrophasor technology, to solve operational or planning electric power reliability and resilience challenges.  We are also particularly interested in wide-area streaming applications of high-speed (so-called "point-on-wave") time-synchronized measurements. To complement this topic, we encourage abstracts associated with inverter-based generation and renewable power integration, including ameliorating issues associated with low inertia future scenarios and the ability to maintain essential reliability services.
Workshop and Work Group meeting location:
Hilton San Diego Mission Valley
901 Camino Del Rio South
San Diego, California, 92108
Phone: (619) 543-9000
The NASPI meeting will be kicked off with the Technical Workshop on Communication and Networking Issues, organized by Dan Brancaccio – thank you Dan. Workshop starts Monday, April 15 at 1:00pm at the Hilton San Diego Mission Valley in the Cortez room and will conclude at 5:00pm. The workshop agenda is posted on the NASPI Workshop webpage. All workshop presentations approved for posting will be uploaded here.
Onsite registration and check-in for the NASPI Work Group meeting begins Tuesday, April 16 at 8:00am. The Work Group meeting will begin at 9:00am in the Cortez room. Please see the attached agenda for details. The final agenda, presentations, and attendee list will be posted on the NASPI website.  Presenters, if you haven't done so please submit your presentation to the NASPI inbox.
For those of you bringing an invited poster: all posters will be required to be printed on foam board and be no larger than 24" X 36". We will provide an easel for poster display and assist with putting the posters in place for the reception. We will need an accurate head count for easels, please notify us (naspi@pnnl.gov) if you plan to present a poster during the reception. If you need help with the foam board while in San Diego contact FedEx Office Print and Ship Center: 7510 Hazard Center Dr Suite 211, San Diego, CA 92108.

GPS ROLLOVER REMINDER

And last but not least, did you observe any misoperation, error, and/or lessons learned associated with your phasor measurement system due to the GPS Rollover on April 6, 2019? If you did, we ask that you notify us by email at naspi.pnnl.gov (subject line: GPS rollover). Depending on information we receive, we can share your aggregated and anonymized reports at the upcoming NASPI Work Group meeting In San Diego April 15-17.
Type
Workgroup (Work Group)